Epidemiologist Profiles
What do epidemiologists (or "epis") do at the Texas Department of State Health Services (DSHS)? Read interviews with 3 epidemiologists across DSHS to learn about their interest in epidemiology, how COVID-19 impacts their day-to-day, and what they like to do for fun.
When did you realize your interest in epidemiology?
In undergrad, I thought I wanted to become a doctor or physician assistant (PA). But soon I realized, that wasn't for me. I was taking a couple of classes and was invited to the launch of a school of public health at Texas Tech. It kind of clicked, then, like oh! That's what I want to do. I want to study infectious diseases and tracking, and not treat people. I applied and got into grad school, took some classes. It was in my data/SAS programming class - a biostats class - I thought, this is interesing. Once I got to this posiion, I was excited to get back to coding and data analysis.
What's a day in the life of an epi… pre-COVID-19 and post-COVID-19?
Well, pre COVID-19, my work mostly focused on vaping. As soon as that ended, COVID-19 work started… It was only a couple of months ago that we were investigating vaping. My day-to-day involves poison center data. I've been working on Tableau dashboards, and we do monthly reports for different programs like on vaccine reports for Immunizations. Now I've been doing daily reports of COVID-19 calls to the Texas Poison Center Network (TPCN). Currently I'm working on a report that looks at a possible increase in calls about bleaches and disinfectant hand sanitizers. And there has been!
What are the differences between classroom epidemiology and real world epidemiology?
In the classes, everything had an answer. The projects had beautiful data, perfect to practice with… But here in the real world, you don't get beautiful data. You get missing data, and especially when you're working with large datasets, like the TPCN data. There are 6 poison centers [in Texas] and 60 or so people that answer the phones. So that means 60 different people are entering data. Some fields are complete, but others have all kinds of data. For instance, the county field sometimes has medical record IDs or birth dates. There's a lot of data cleaning involved in the real world.
What are your interests outside of epidemiology?
I have my dog! He's great… for the most part. I like doing yoga, and I'm currently learning to sew. In my quarantine downtime I've been practicing hand embroidery and making a stocking (even though it's April).
What are your favorite COVID-19 visuals?
---
How did you become interested in epidemiology?
My background is in biochemistry and to me it was interesting to look at how our bodies function to stay alive. For my last year of undergrad, I realized I only needed 3 more classes to minor in nutrition. To me, that was a natural, "big-picture" application of biochemistry. So, I wanted to pursue chemistry more. I took a job as a flavor assistant in between undergrad and grad school to get some real-world experience. I thought, this is so interesting! The application of bench science and the real-world application to food science served as the impetus for me to delve into nutrition. I wanted to see how we can get to the numbers and how some foods and nutrients are linked with chronic diseases such as obesity and diabetes. So, I enrolled in a doctoral degree at Boston University School of Medicine. In the beginning, the program was called "Medical Nutrition" but it soon transformed to "Nutrition and Metabolism." They had a clinical track where I worked with the commission to help design clinical trials. They also had a basic science track which dealt with molecular and animal model work, and they had an epidemiology track. It really hit me then that all three branches rely on each other and taken together they form the foundation to our dietary guidelines and help shape how we *should* eat! The epi track, specifically, opened my eyes to the observational studies that are the foundation of clinical trials. So, I really wanted to pursue epidemiology.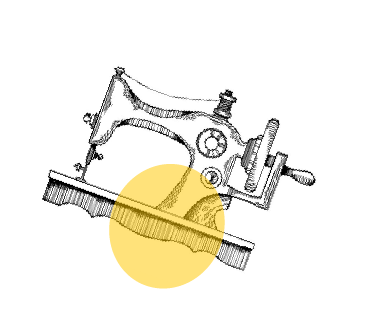 Nice, I wouldn't have guessed that you have a background in nutrition…
(Laughs) On paper it looks like wow I did so much! But I really had to find my niche in a way. For me, I really like choices, but at the same time, I had to pick something. I wanted to see the whole process, but I went about it backwards. Usually you find your ideal job, and from there you figure out what kind of education you need. But for me I went for the job first, which then inspired me to learn the basis of all this.
What are the differences between classroom and real-life epi?
Great question. To me the biggest difference is that nothing is clean in real life epi. What I mean by that is there's so much noise in data, missing data… it is the real world after all! You kind of want to get to know the data. You kind of have to pretend that okay, if I was the participant answering the question then, how would I feel answering this? How would I feel with the choices? To me, you have to do that mental role-playing when you're analyzing datasets because that really tells you about the purpose of the questions. Comparing that to classroom epidemiology, they [classroom epi] want specific answers. So, they give you specific criteria, and the numbers always add up. I've never come across any real-life datasets or data requests where all the numbers line up. There's always some assumption that I would have to make because I'm involved with the data analysis. In real life epi, you really have to talk to the data collector, and the subject matter experts because they are more involved in the data. There's a lot of collaboration and needs to be a lot of communication as to what's really going on. Disclaimer, I didn't take that many epi classes, just because my nutrition grad school was at the school of medicine, and that's separate from the school of public health. A lot of the epi I learned was from in-house collaborators and folks that were sitting in the same class as me, because I didn't have the luxury of taking so many in-depth didactic epi classes.
On observational studies…
They [data surveyors] really want to help you with the data collection and data quality. I like to put myself in their position. We both have the same goal of trying to create this in-depth data set with high data quality to build a database. And that allows us to write papers, grants… we can proceed in a positive direction. So I think, how can I say this [survey question] better? How can I play my part, so these analysts have better data to do their job? It starts from the participants themselves and their motivation. I was really drawn to that because it starts with a simple conversation. You sometimes have to step away from the nitty gritty analysis to see how people think.
So what's a day in the life of an epi?
It's never a dull moment, that's for sure, in the HIV/STD branch. We've made so much progress in terms of HIV/STD data and research, especially here in Texas. A usual day would be making sure that we have completed data requests for folks. Recently, we've really utilized the Texas Health Data website, so people can interact with the data and find what they are looking for. So thank you to you and your team for that! That gives us more time to focus on analyzing our data sources. We write abstracts, manuscripts for journals, anything HIV/STD related. Personally for me, with my chronic disease epi background, I work a lot with looking at risks of chronic diseases like hypertension and diabetes among people living with HIV. I do a lot of the literature reviews, data analysis and write-up for manuscripts. We're going through a process of revamping our fact sheets, education appeals just because the message is, HIV is changing. In the 80s and 90s, there was so much stigma around HIV and that it was a death sentence. Right now, thanks to medical advances (driven by lots of research), people living with HIV are having similar life expectancies as those without HIV. So, data analysis, submittng abstracts to conferences, writing manuscripts, working with program staff and fulfilling data requests.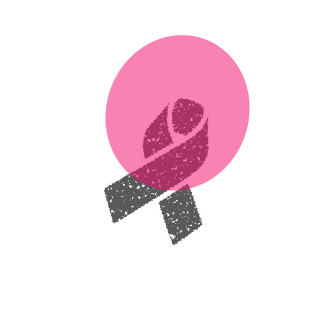 How has COVID-19 impacted your day-to-day?
We've been teleworking 50% of the time before COVID-19 for the past year and a half. It hasn't really impacted us that much so we've just had to make sure we know how to use Microsoft Teams. We've been more mindful that we need to communicate more just because we are not in the same physical space. Thankfully, we're all (in my team) pretty vocal when we need to talk. Obviously we'd like to get back to normal as soon as possible; we'd like to see each other in person. Just because a lot of the things I've learned here is through face-to-face conversations with my colleagues. So Skype can only do so much. I can speak for other data collectors too that they can't do any face-to-face assessments or interviews, so I feel for them because they can't really do their jobs fully right now. They're a lot more impacted than we are. Face-to-face is very powerful, you can see someone's reaction to what you say. To me, I get more from face-to-face interactions.
Seen any interesting examples of COVID-19 visuals?
I'm a big fan of maps and illustrations. To me, my biggest thing with these is that… I can't help but question some of the visuals. Texas is different from New Jersey and other states, but I'm hoping people will think about Texas' rural counties before comparing to other states. There needs to be education to the interpretation of some of these numbers. Maps can't fully do that sometimes.
What do you like to do for fun?
If you can't guess already, I like to eat! I like to hang out with my friends, do game night, go to the gym when it's open. Unfortunately, I haven't been there in a while and coupled with my love for food, I have some work to do once they re-open!
---
How did you become interested in epidemiology?
So, I was originally a pre-med student and I was taking some immunization classes in virology. That was kind of my first introduction to epi, and I was like oh this is kind of cool. Being able to affect someone's health on the bigger level as opposed to personal level is interesting to me, because you can impact a lot of people. The whole prevention side of things rather than treating. So I think that was my first foray into it. And I love logic problems! I think of epi as this type of health logic problem to look at all the clues and where it all goes.
What are the differences between classroom and real life epi?
So luckily for me, my grad school program had a lot of actual epis in the field, like former state epis and former CDC directors, that were our professors. They tried to give us their real world experiences. I think in the class, you have a lot more chance for trial and error than in the real world. And then obviously you get dirty data sets in the real world and not a lot of clean ones. I think it's also not as exciting as you'd think when you're in grad school. There's a lot of downtime… Not now! But without an outbreak happening, there's weeks where you're not doing anything exciting. I think when you're in grad school you think, I'm going to be an epi! I'm going to go out in the field every day, and do disease investigations! And that's not really what happens. Even on the local level, you're not gettng outbreaks every single day. You know, in grad school you have free reign to do whatever you want. As an epi in the real world, you don't. You might have interest, and it has to go with the interests of your team and your agency. So I think there's definitely a barrier there, but it's still fun, still exciting. You have access to a lot more resources as an epi in the real world than you do in grad school. You have a lot more data sets and experts. If you're interested in being in the field, then definitely take a look at what the grad programs are like.
What's your day-to-day like?
My day-to-day varies a lot. I spend a lot of time processing Behavior Risk Factor Surveillance System (BRFSS) data that comes to us from our contractors and gettng that data prepared to share with the public. I analyze that data, write reports, create summary tables, respond to our data requestors. Really, whatever comes up. I'm sort of in the middle of the administrative side with my team lead and the epi side. So it varies a lot! You have to be flexible and adaptable.
How has COVID-19 impacted your day to day?
Luckily, it has not impacted BRFSS too much. For BRFSS interviewers, they had to adjust. Our contractors had to adjust working from home to continue making phone calls. It's had us think about what kind of surveillance BRFSS can offer. As far as COVID-19, we've been developing questions to add, working with CDC to potentially weigh the data to get it in real time, like they do with the flu.
Seen any interesting COVID-19 visuals?
Everyone likes to visualize data, and some people throw things together and say, "this is good." But I'm a huge believer in sketching things out, rather than just doing it. UT has been doing some great work, there was one that was informative and used health communication. The public is very scared right now, so visualizing things to get the point across that yes, this is a big deal, but here are some things you can do to protect yourself and here are the at-risk groups [is helpful].
What do you like to do outside of work?
To keep me sane? (laughs) I like to read. I draw and paint, so my creative side gets to come out! Spend time with my daughter, and my dog. Go for walks, do yoga. Anything to calm my mind down and not think about numbers!